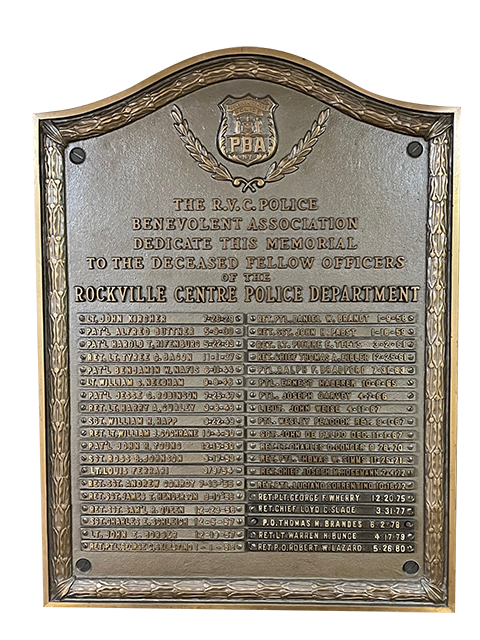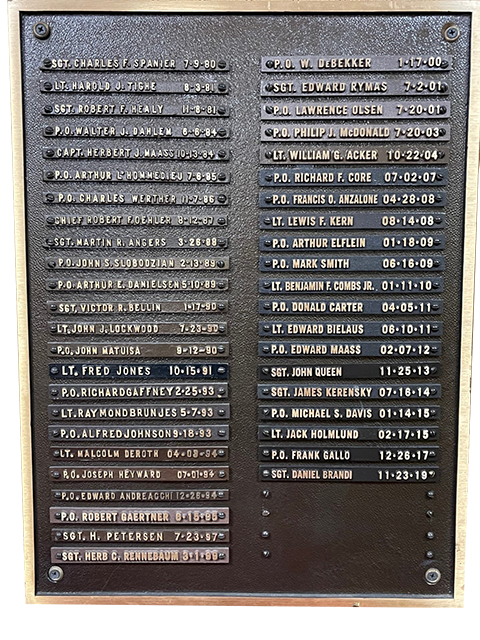 This memorial is dedicated to the brave and courageous Police Officers of Rockville Centre who have served and protected their community proudly.
Eddie Andreacchi
Ed came to RCPD in May, 1994, leaving the NYPD as a newly-made sergeant. He was the kind of guy that you immediately liked. He was here no more than a few weeks and he already had a growing list of nicknames like; Smiley, Pee-Wee, and Spanky. There are some guys that go a whole career without getting one nickname, let alone three in the first month. That was Eddie, he would have been one of the great ones here without a doubt. Ed was taken from us on December 26th, 1994 in a tragic car accident while returning Christmas gifts. He left behind his wife and newborn baby daughter.
John Slobodzian
John Slobodzian was a good friend, a good cop and a good PBA member. He was the last member hired under tier I in 1973. Prior to that, John served in the Viet Nam War as a member of the Air Force and after his service worked on F-14 Tomcats at Grumman in Calverton. In Rockville Centre, after working several years in uniform, he was promoted to detective in recognition of his excellent police work and numerous street arrests. John was the kind of guy who wanted to be involved and try to improve things. So it was natural for him to get involved on the PBA Board. He held several position including Vice-President and President. He successfully negotiated 2 contracts during happier economic times. Back in the day, when our salary was not what it is now, if a brother was doing cement work or adding a room it was standard procedure to have his police buddies come over to help with the work. John would be the first to come over and lend a hand. He was always eager to tell a story. If the story was brought to mind by something you said, he would preface it by saying "That ain't nothin". John was tragically taken from us and his family on February 13, 1989 at the age of 40 in a car accident on his way home from RVC. He is survived by his wife Terry and 4 children, John, Todd, Amy & Kristen.